First of all — heads off to you for thinking about doing that! We do appreciate your feedback; it helps us discover nasty bugs and learn about potential new features our users would love to see in the app. Without further due, let's get right into how to do it.
On desktop
1. Open ClearVPN 2 on Mac or Windows.
2. Open settings by clicking the gear icon in the bottom left corner of the app.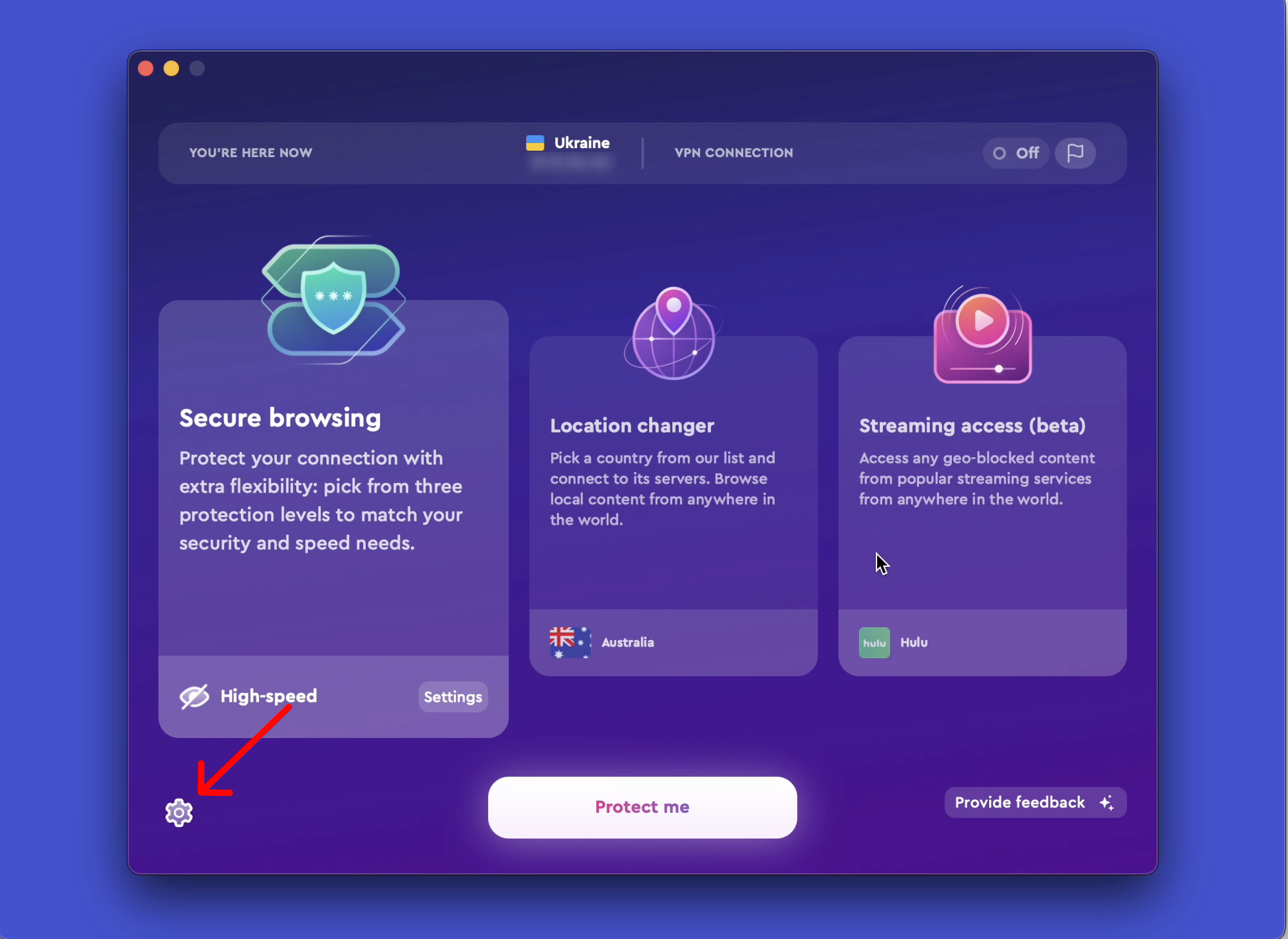 3. Select Need help?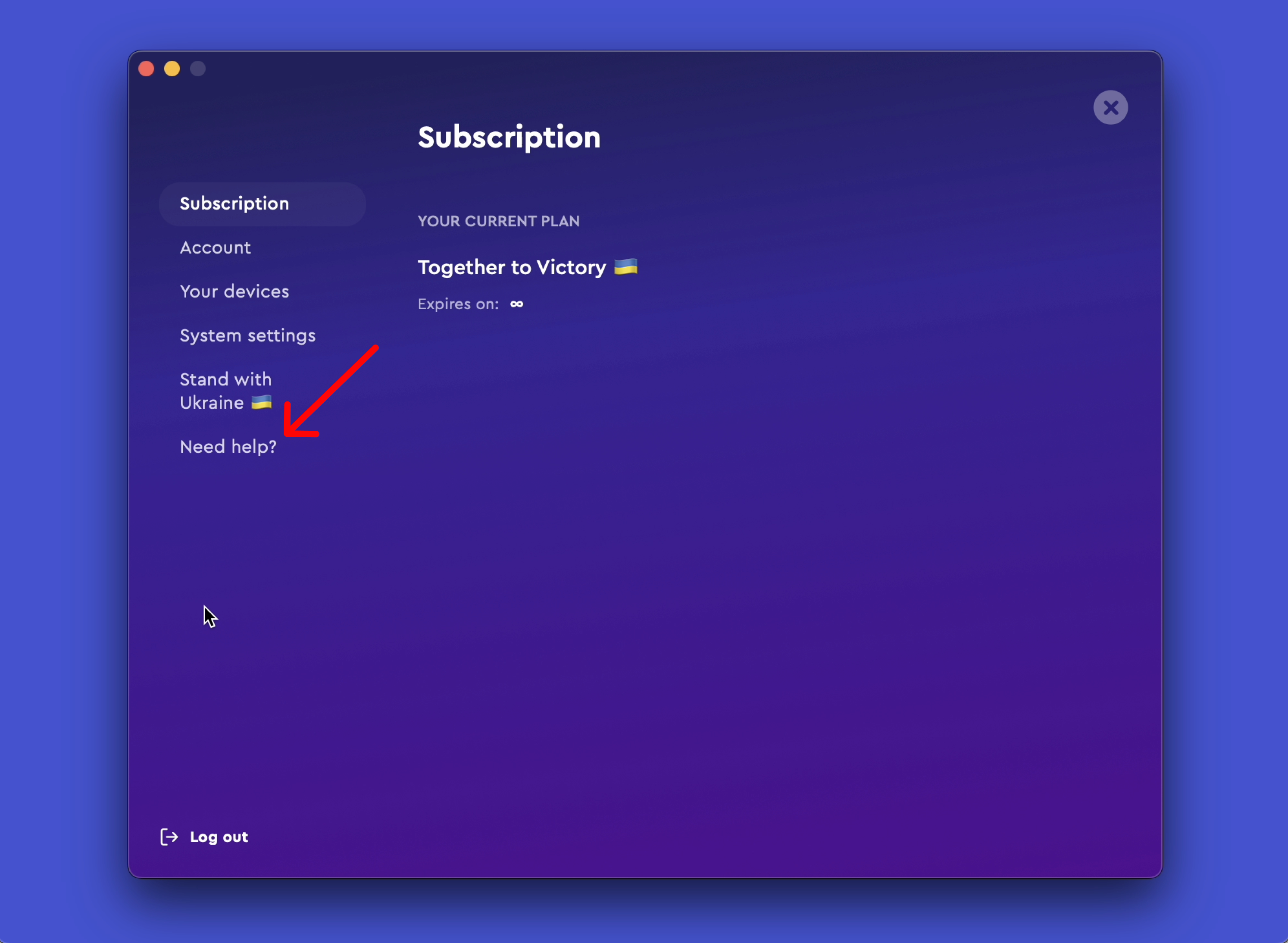 4. Choose Send a message.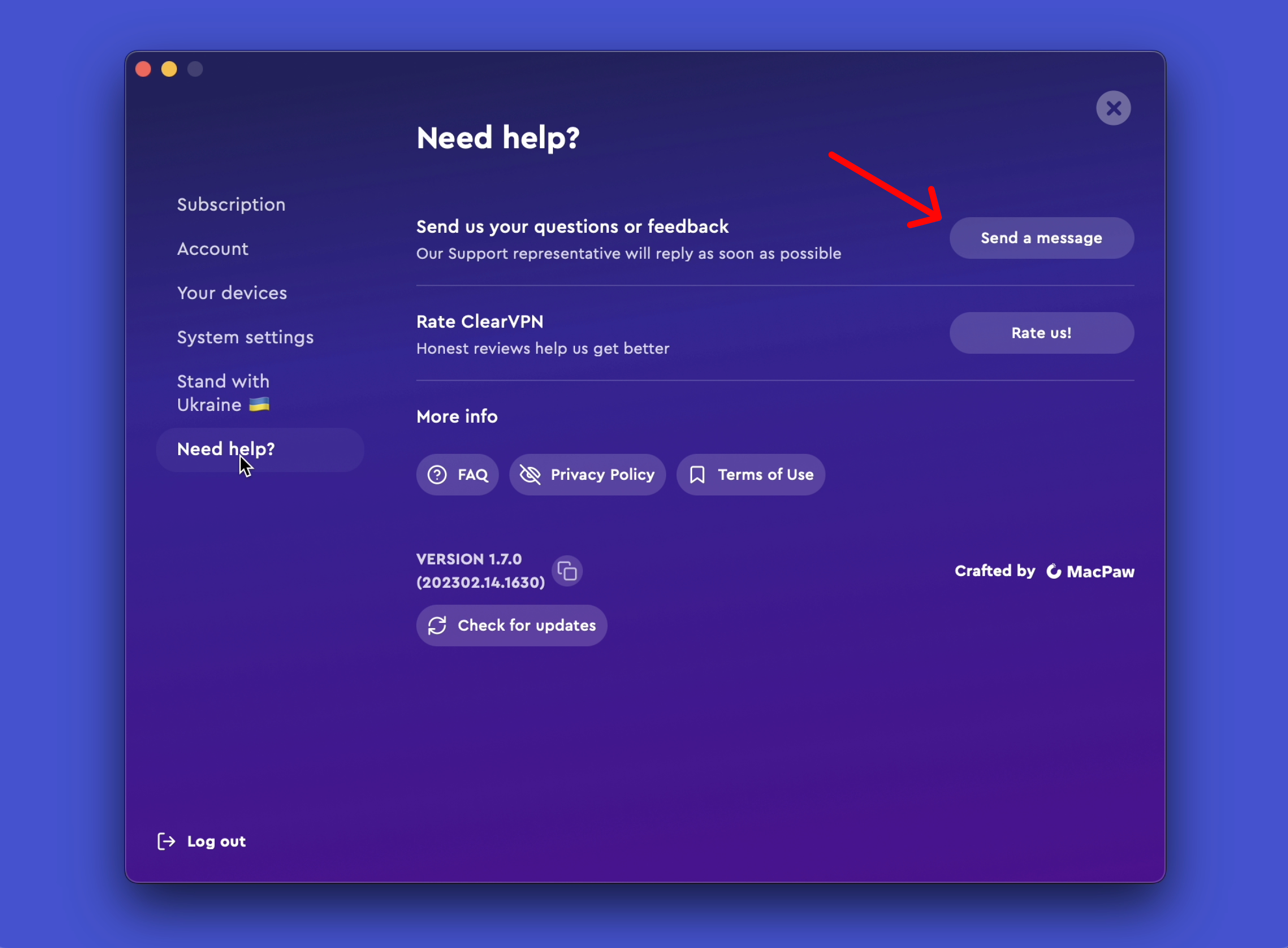 5. Choose (1) whether you'd like to report a bug or tell us your general feedback, (2) your name and email, and (3) tell us all about an error or a bug you've encountered. (4) Attach a file if you'd like to: this could be a screenshot of an error you've received in the app. Finally, agree to (5) send us your anonymous system profile, which might help us in fixing the bug.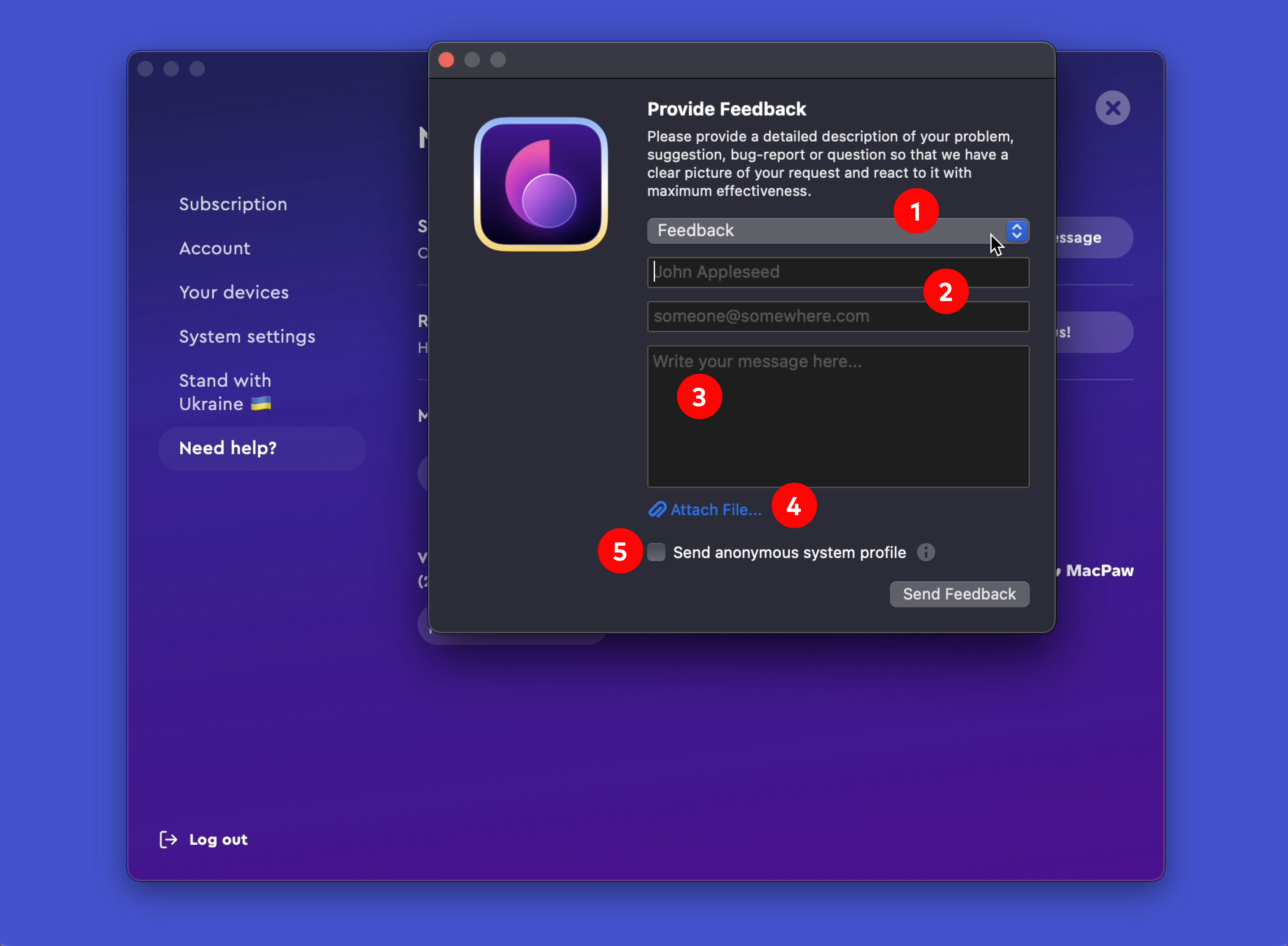 6. When you're through, click Send Feedback.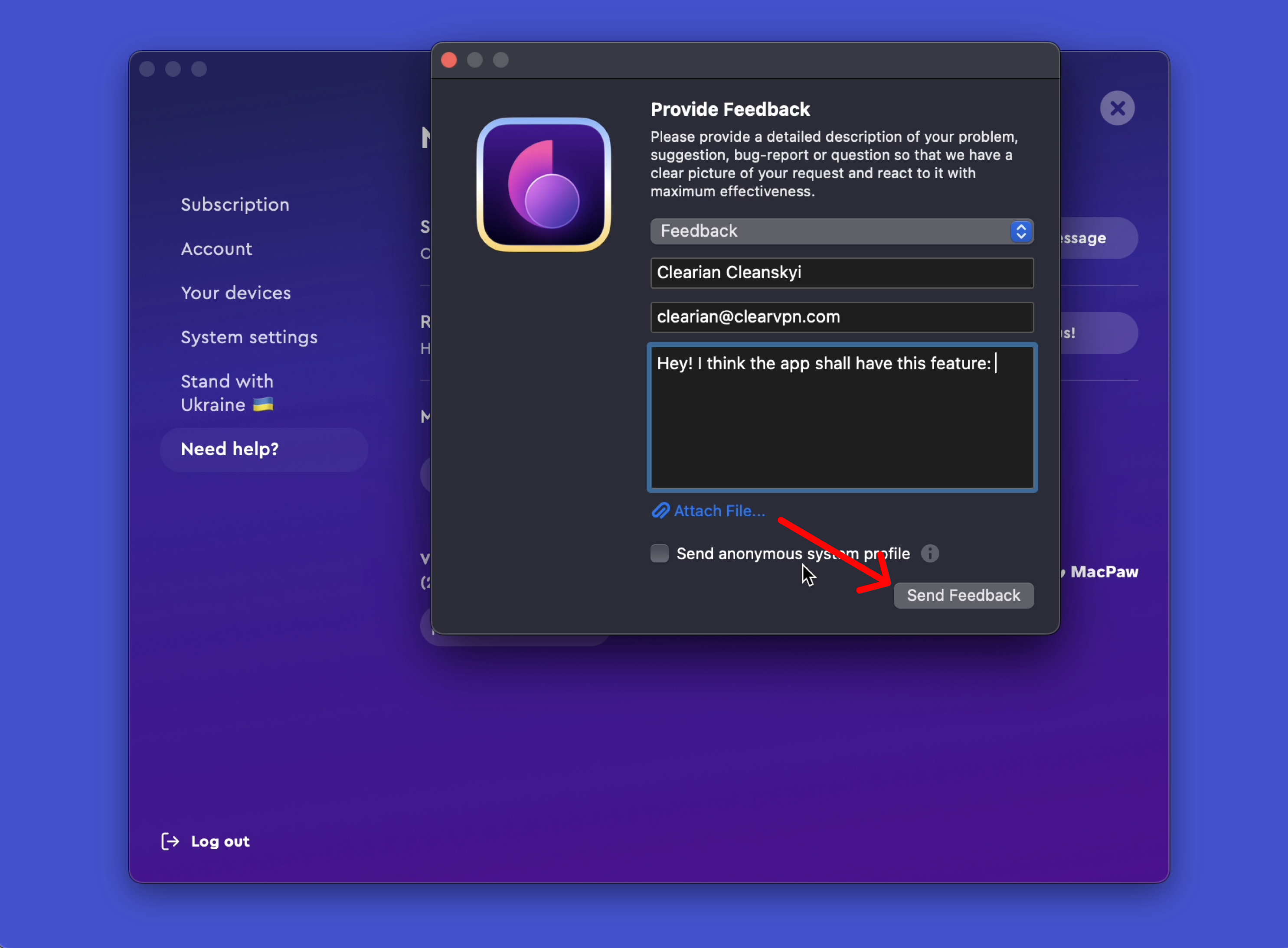 7. That's it!We'll do our best to reply to you as soon as we can!
On mobile
1. Open ClearVPN 2 on your iPhone or Android.

2. Hit the gear icon in the upper right corner of the app to open app settings.
3. Swipe down and tap Request a feature or report a bug.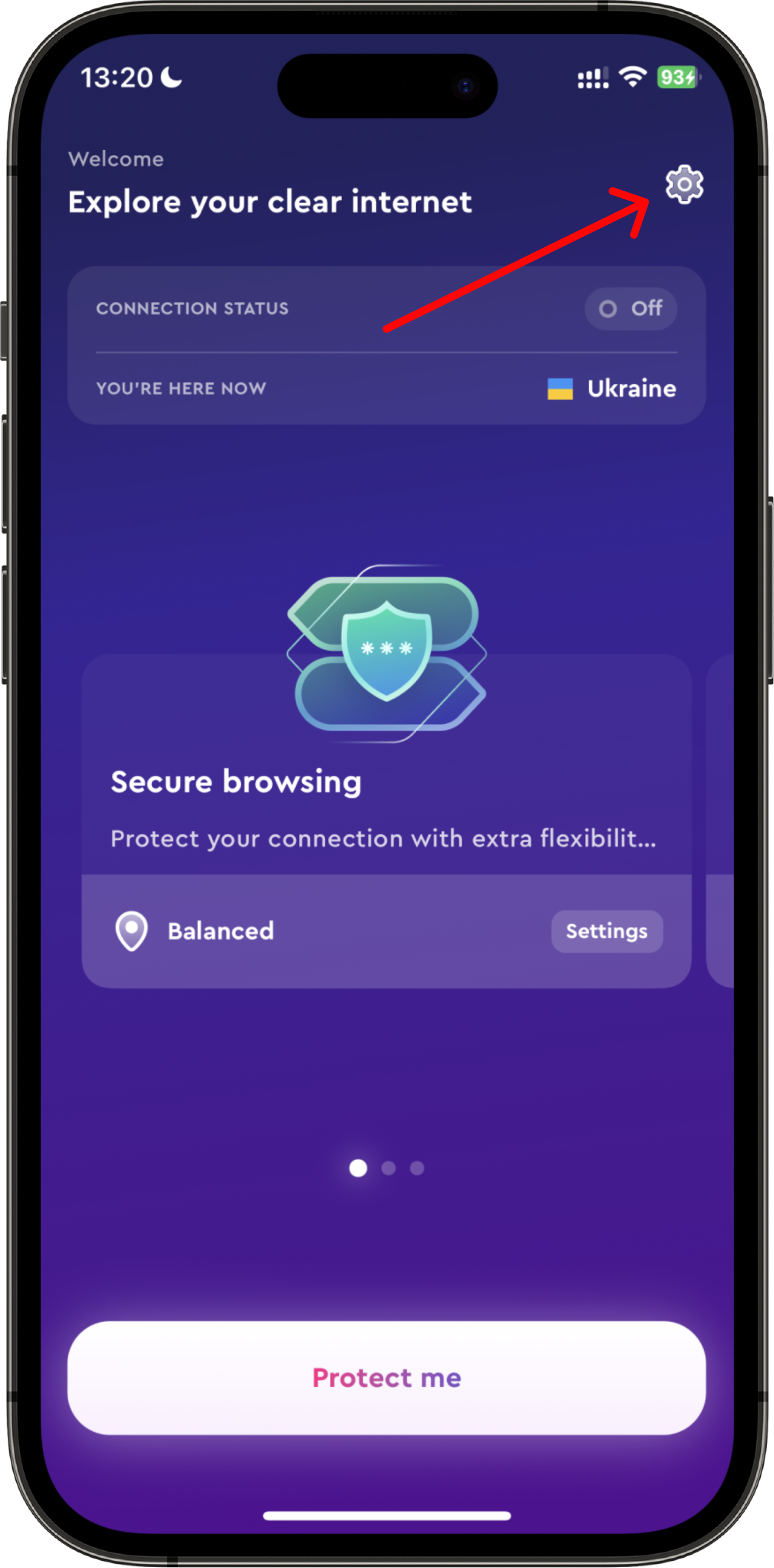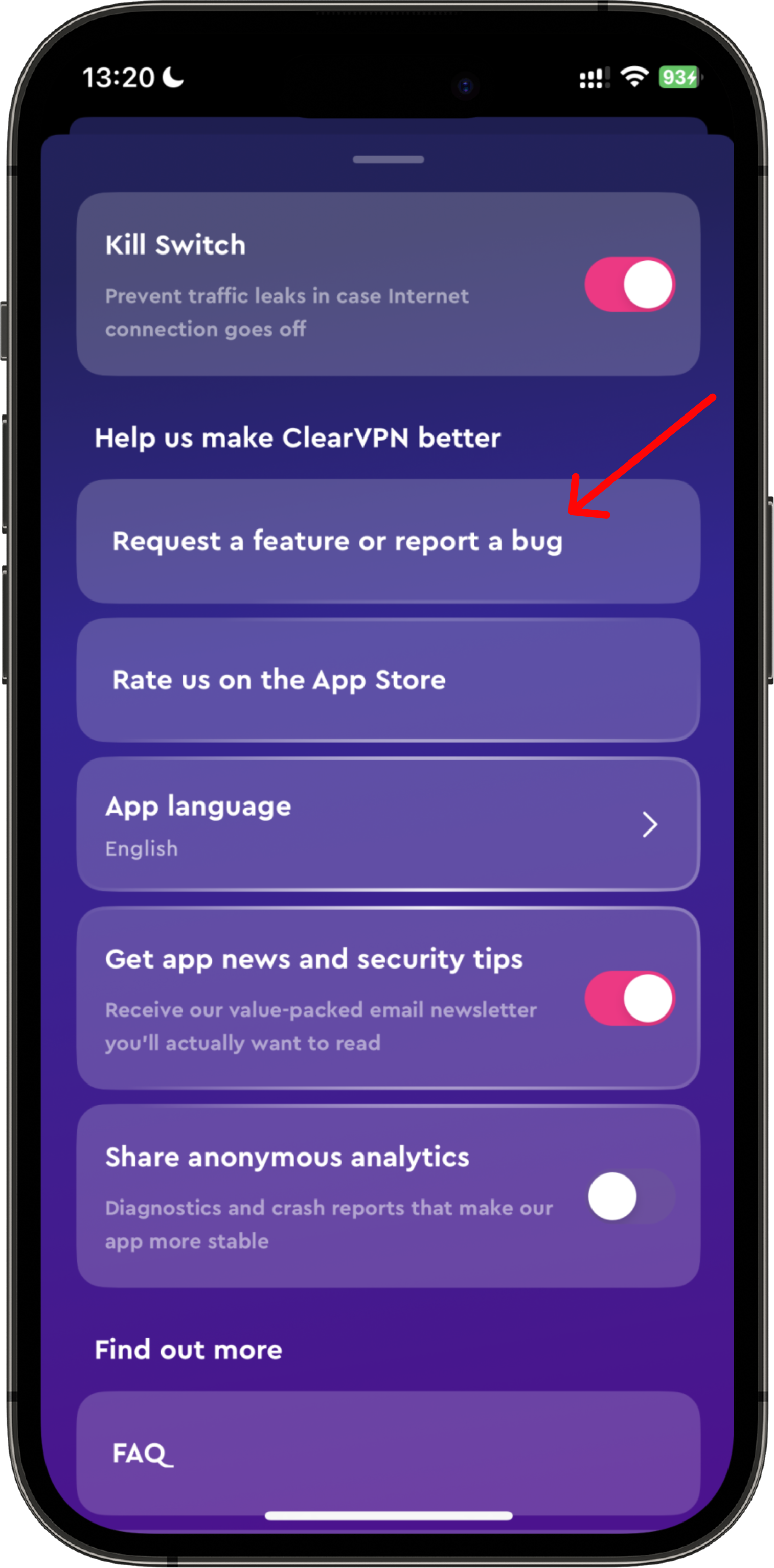 4. Select Start A Conversation and tell us about a bug or feature you'd like to see fixed or added to the app. Hit Send when you're done.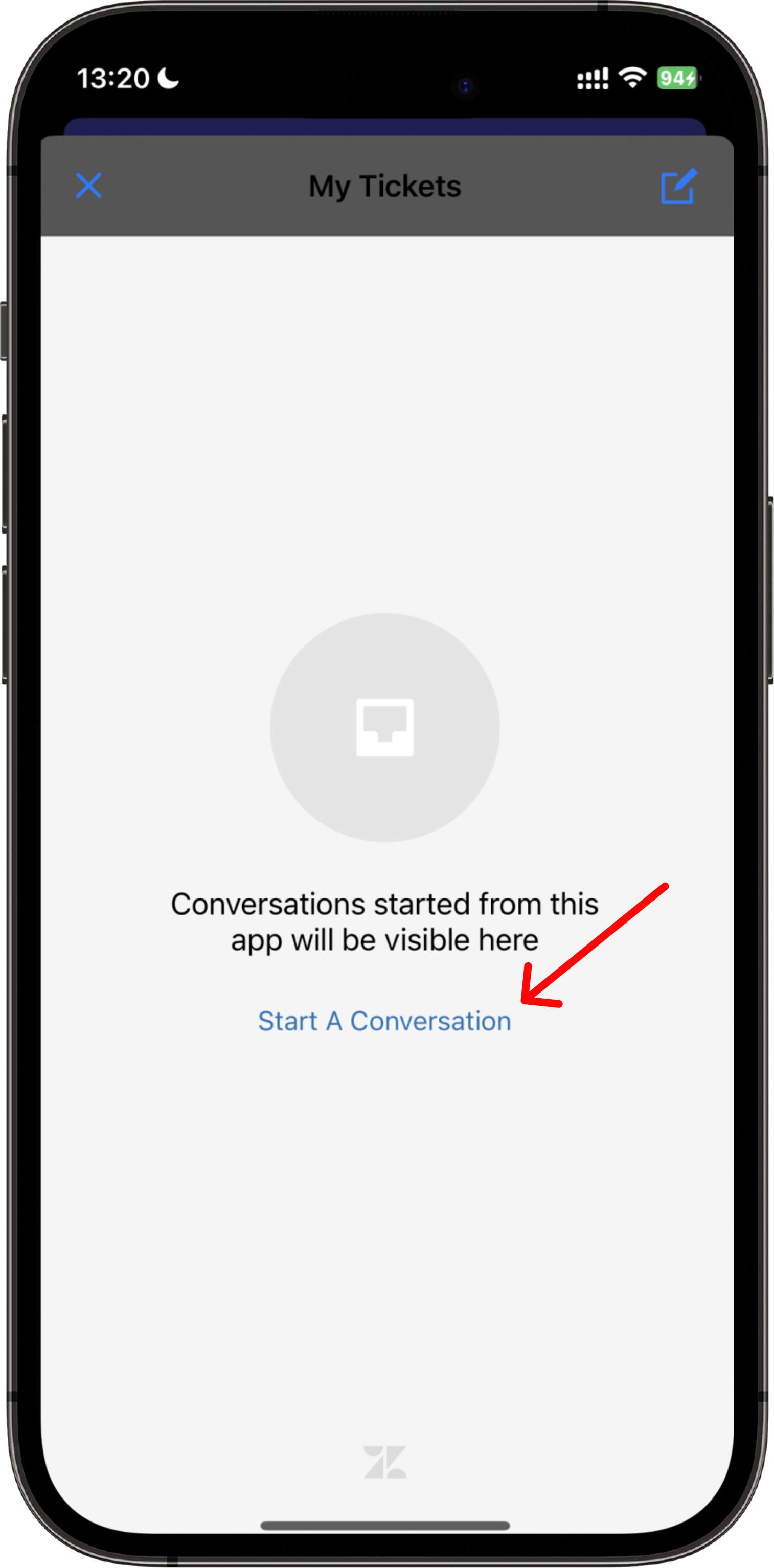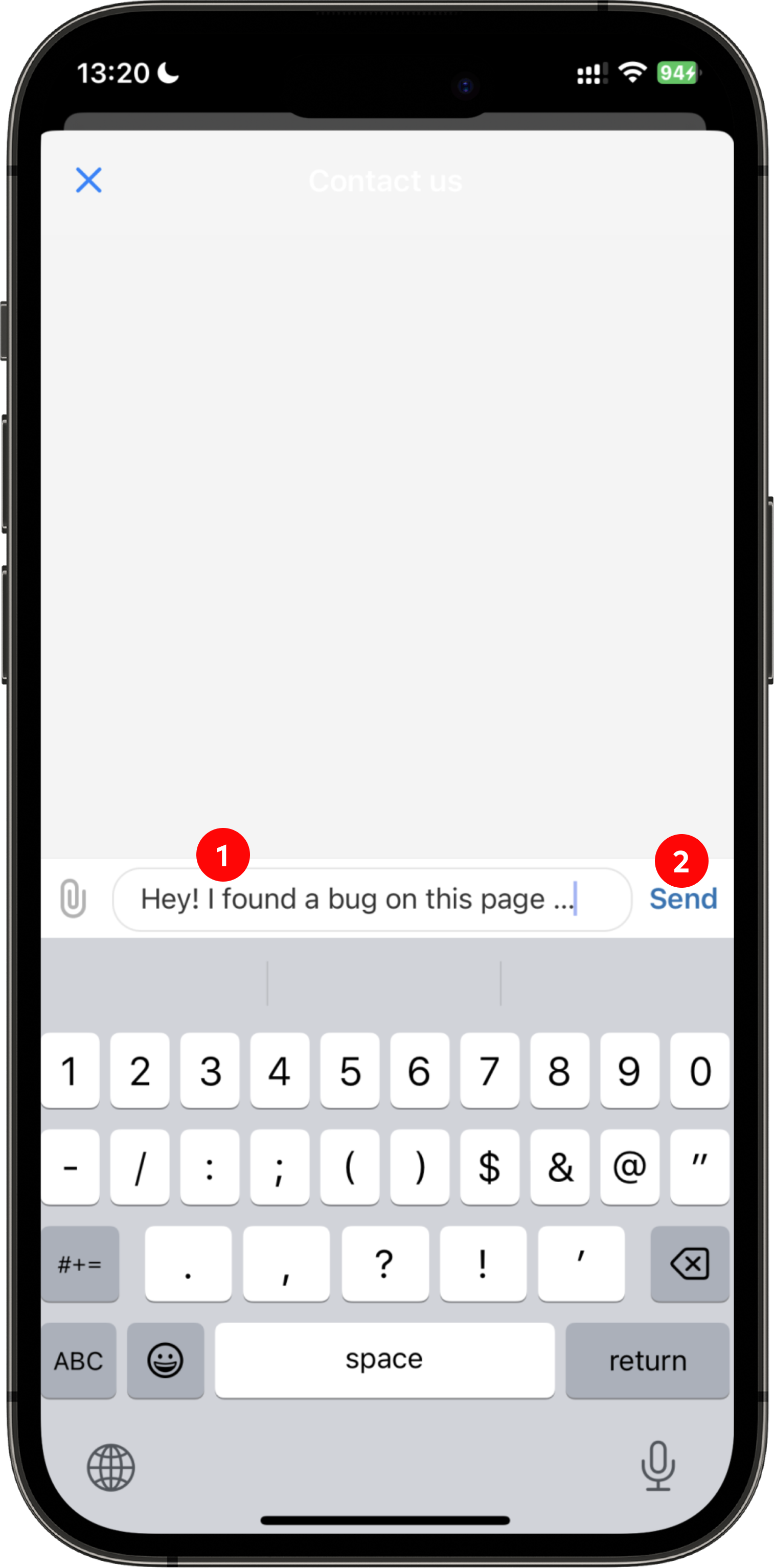 5. You're good to go! We'll reply to you as fast as we can!