If the reason for canceling is a technical issue of any kind, please contact our Support Team. We'll be glad to hear your feedback and do our best to resolve the issue you've experienced.
You can control and set your subscription (purchased on our MacPaw online store) to cancel by following a 'review your subscription' link in the email with your receipt. Search for 'Welcome to ClearVPN' in your inbox to find it.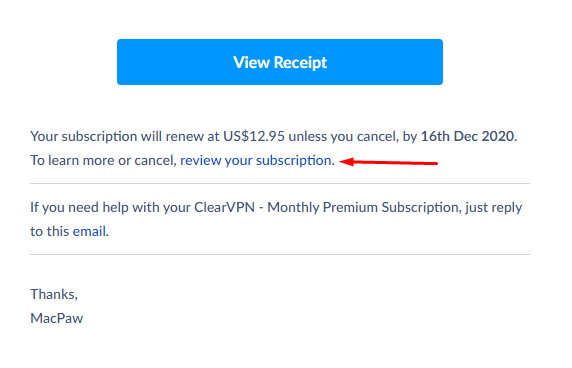 For subscriptions purchased on iOS and Android devices from App Store and Google Play Store respectively, please see the instructions below:
After you set the subscription to cancel, the Premium subscription will be active until the end of the current billing cycle.