If you've received a promo code for a ClearVPN subscription, here's how to redeem it.
Go my.clearvpn.com and create your account. Type in your preferred email address and password and click Create. If you already have an account, click Log in and sign in with your account credentials.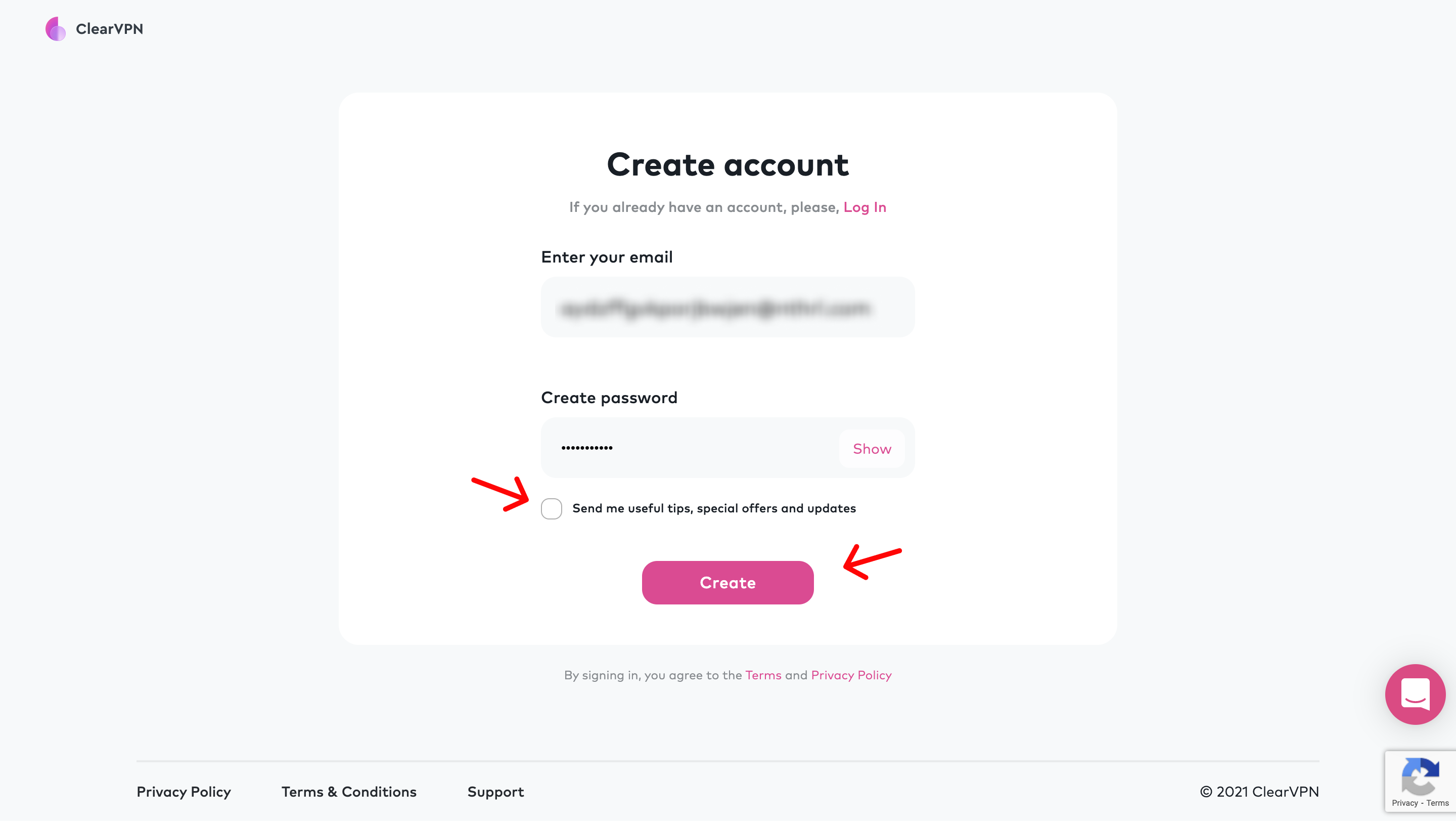 On Your Account page, click Redeem a promocode in the Current plan field.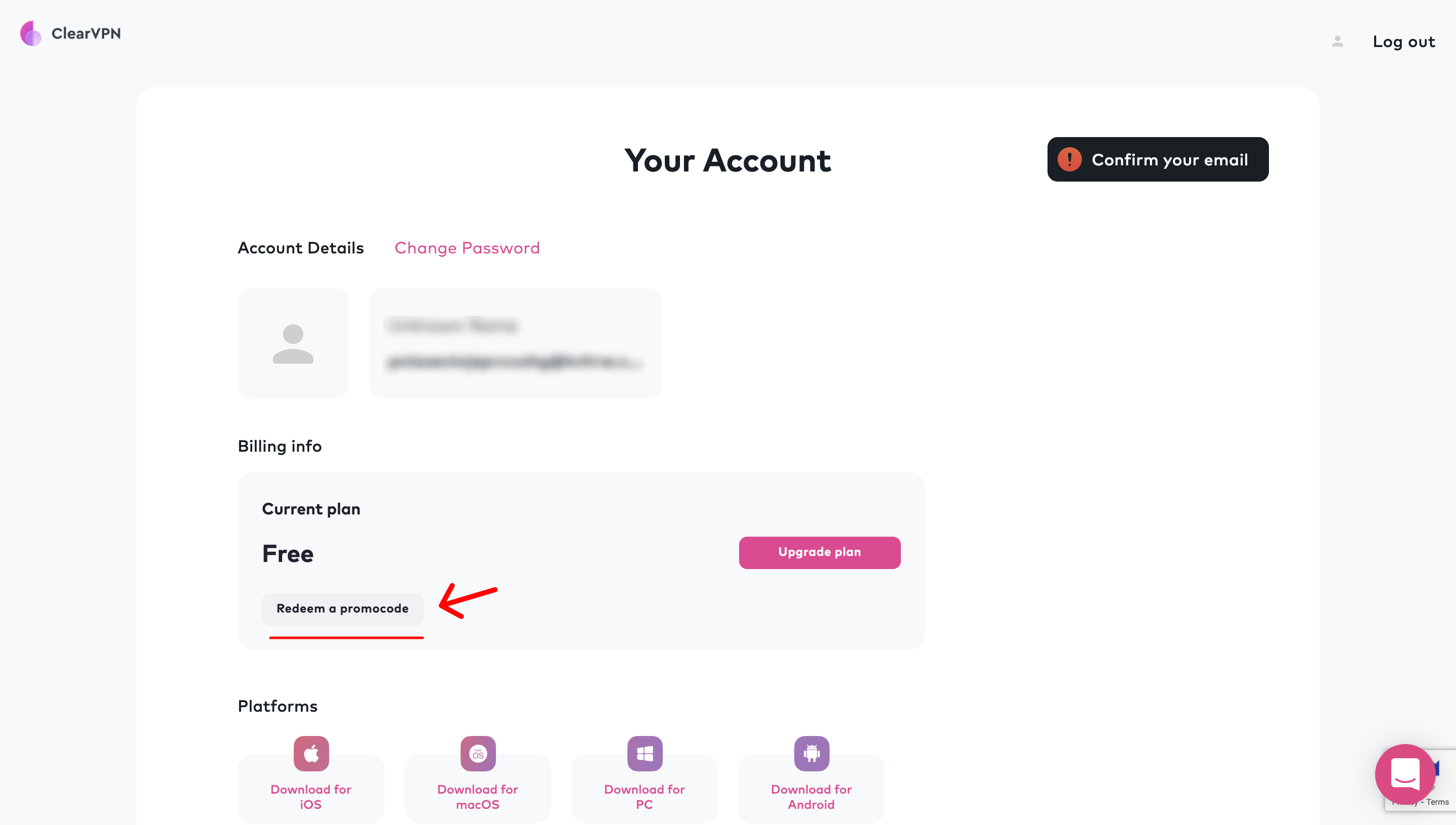 Enter your code and click Apply.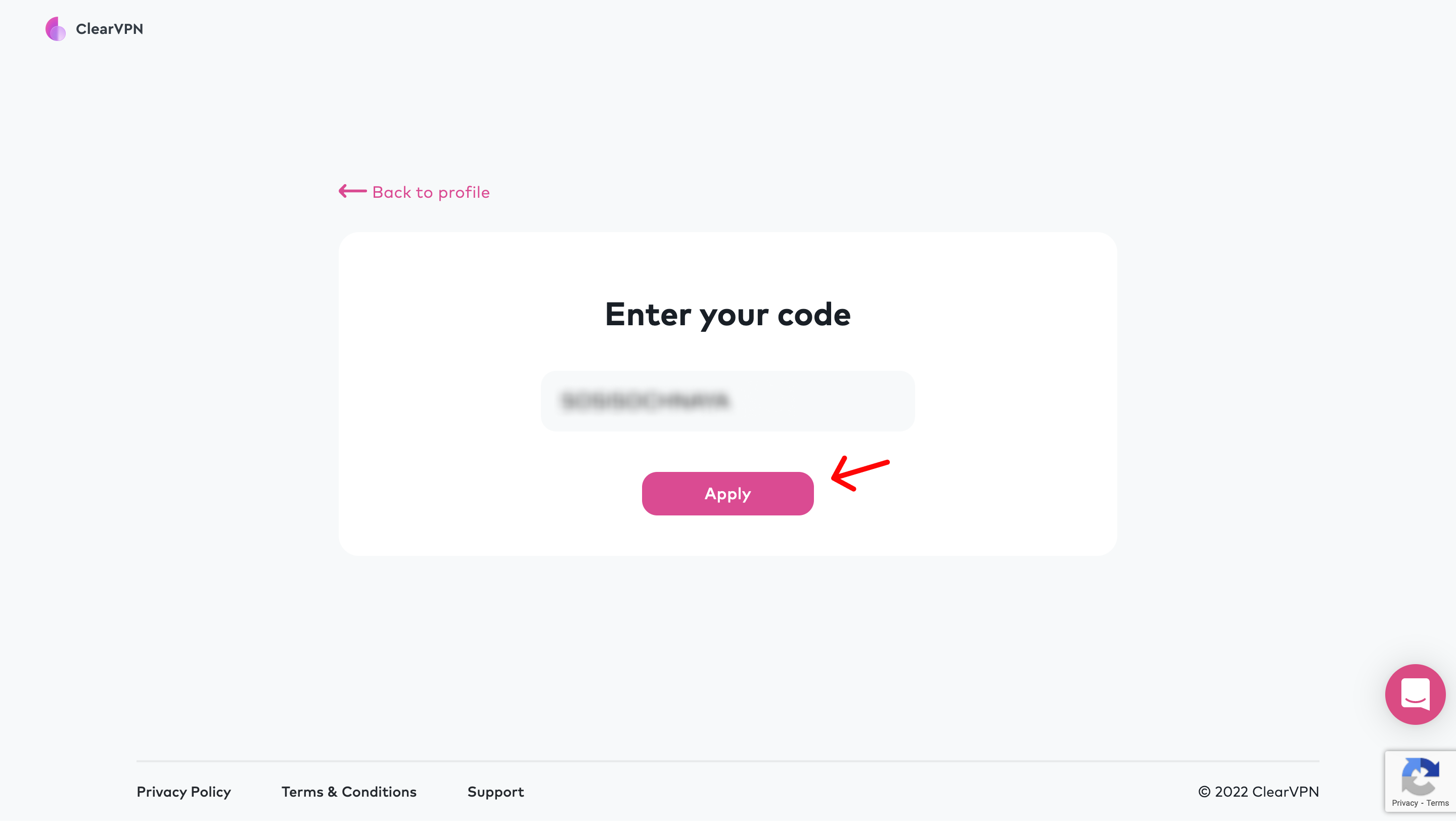 If your promocode is valid, you'll see a message about it.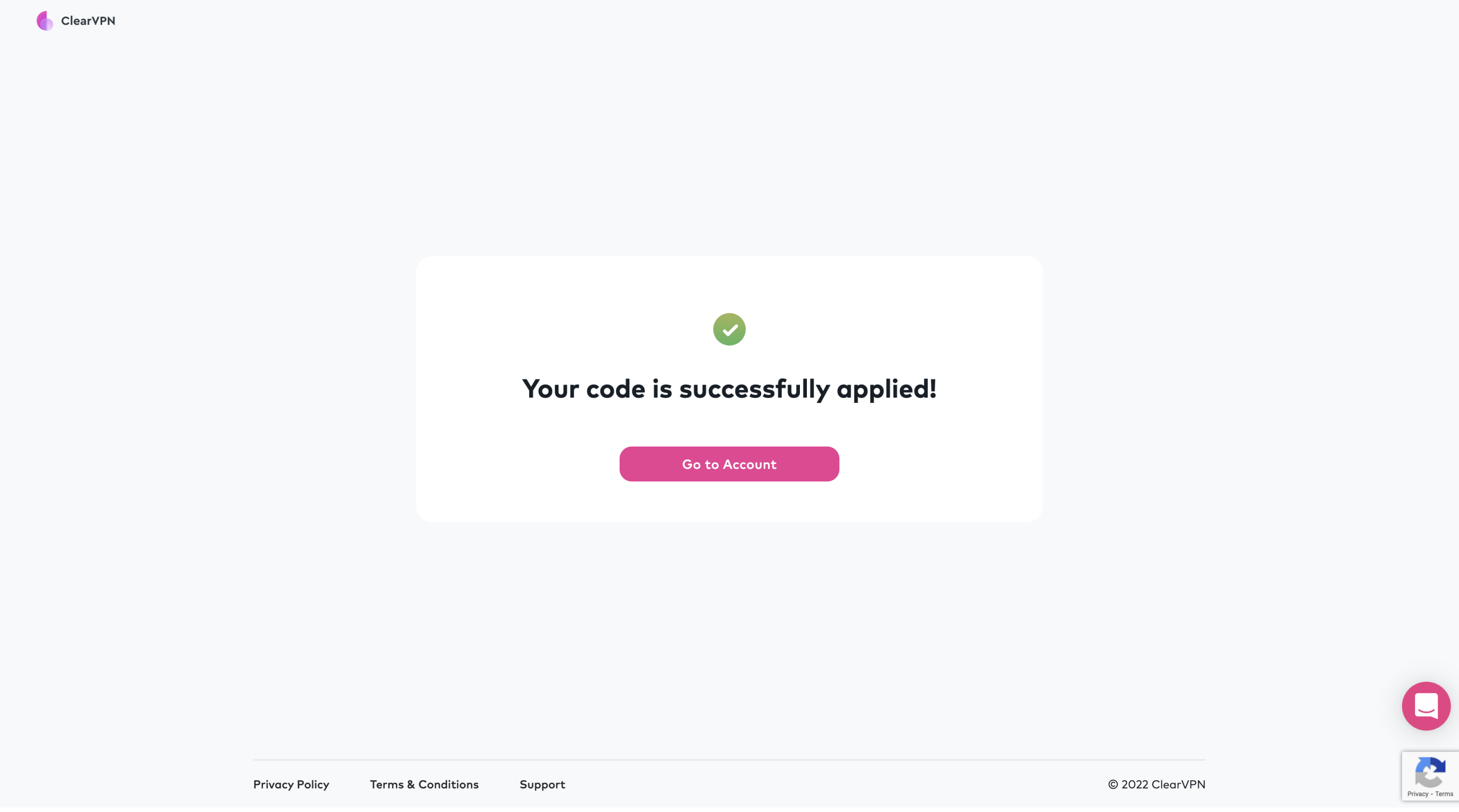 Please note: the promocode may provide you with a subscription for a month(s) which is separate from the subscription you can purchase on our website or Play/App Stores. This means that promocode can't extend a subscription if you've already purchased one.