Step-by-step video tutorial
Step-by-step guide
The app can be installed on iOS 14.0 or newer.
1. Install ClearVPN 2 from App Store.
2. Open ClearVPN. Tap Explore the app.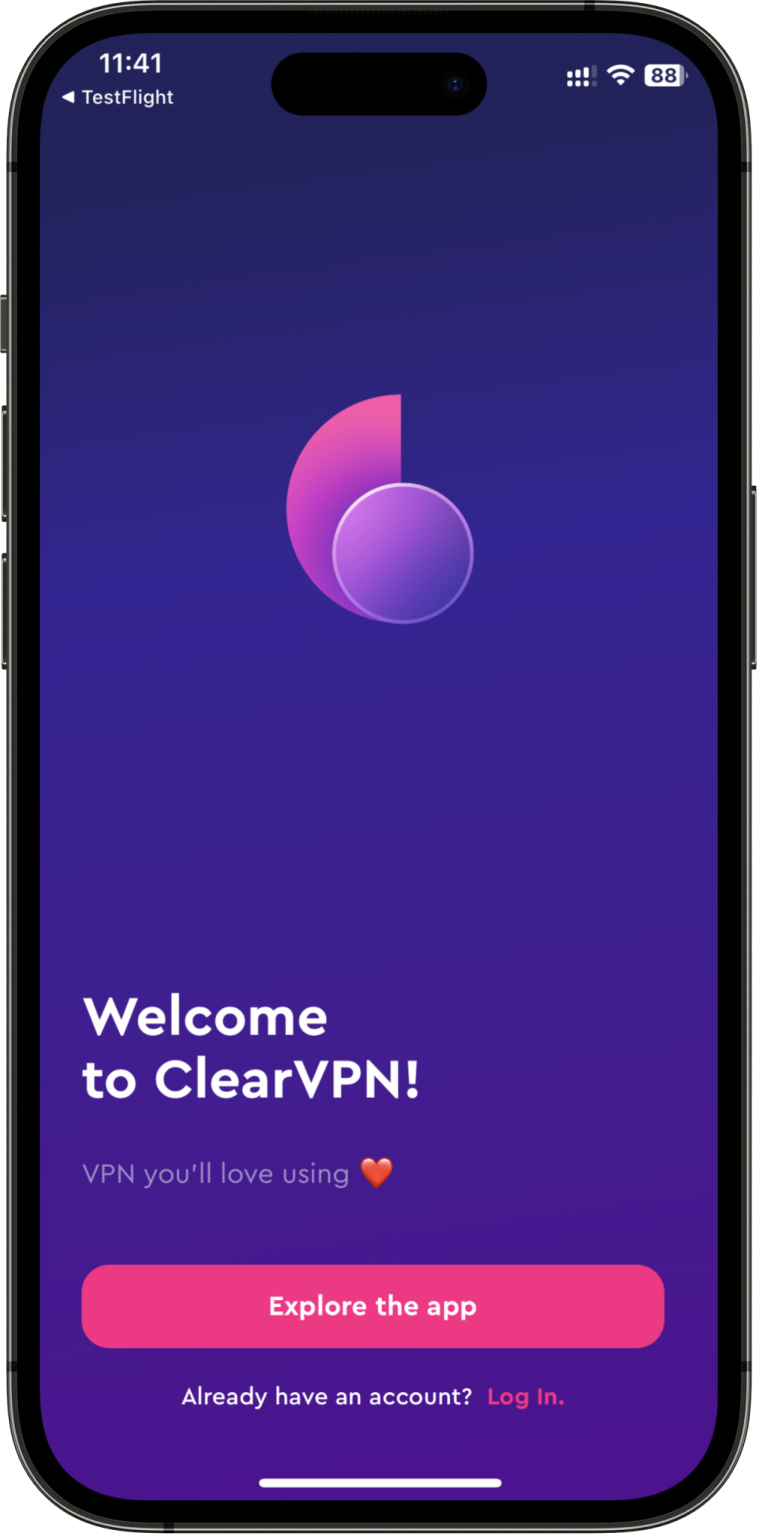 3. Welcome to your new VPN! Let's see how to mask your IP address with the app. In the Smart connection card, tap Settings. Now, choose Fastest server. ClearVPN will activate now — explore the internet securely!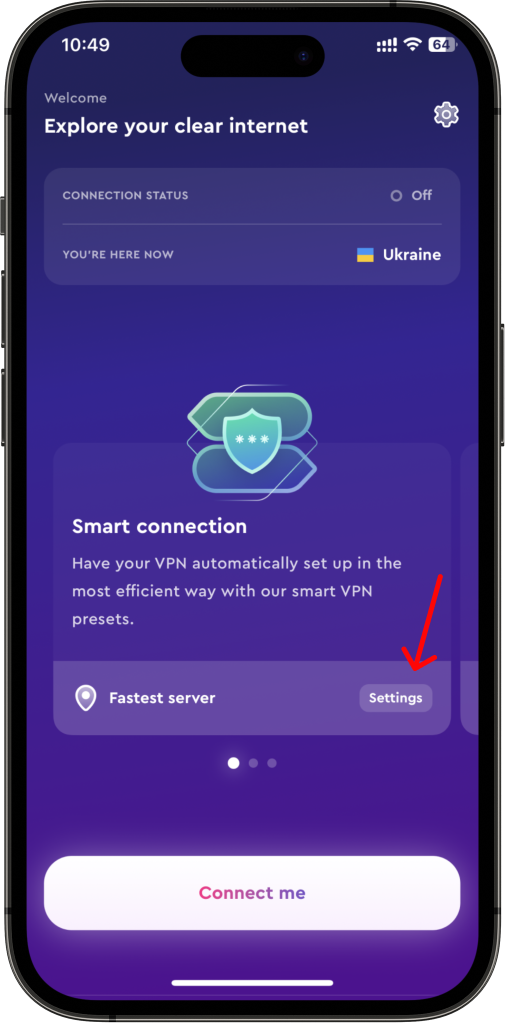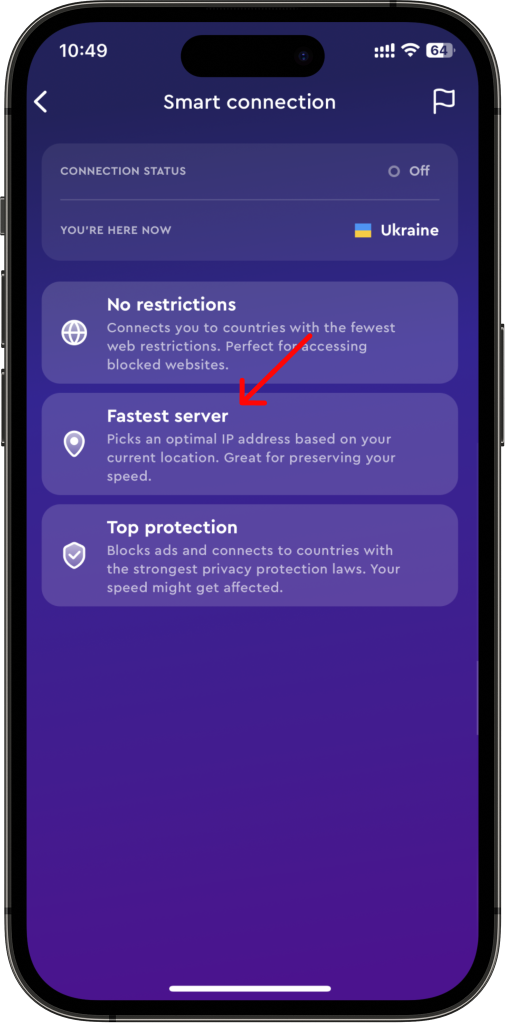 P.S. When you activate ClearVPN 2 for the first time, the app will ask you for permission to add VPN configurations. Choose Allow.