Step-by-step video tutorial
Step-by-step guide
You can install the app on macOS Big Sur, or newer.
1. Download the installation file from here.
2. Open the file and drag the app icon to the Applications folder.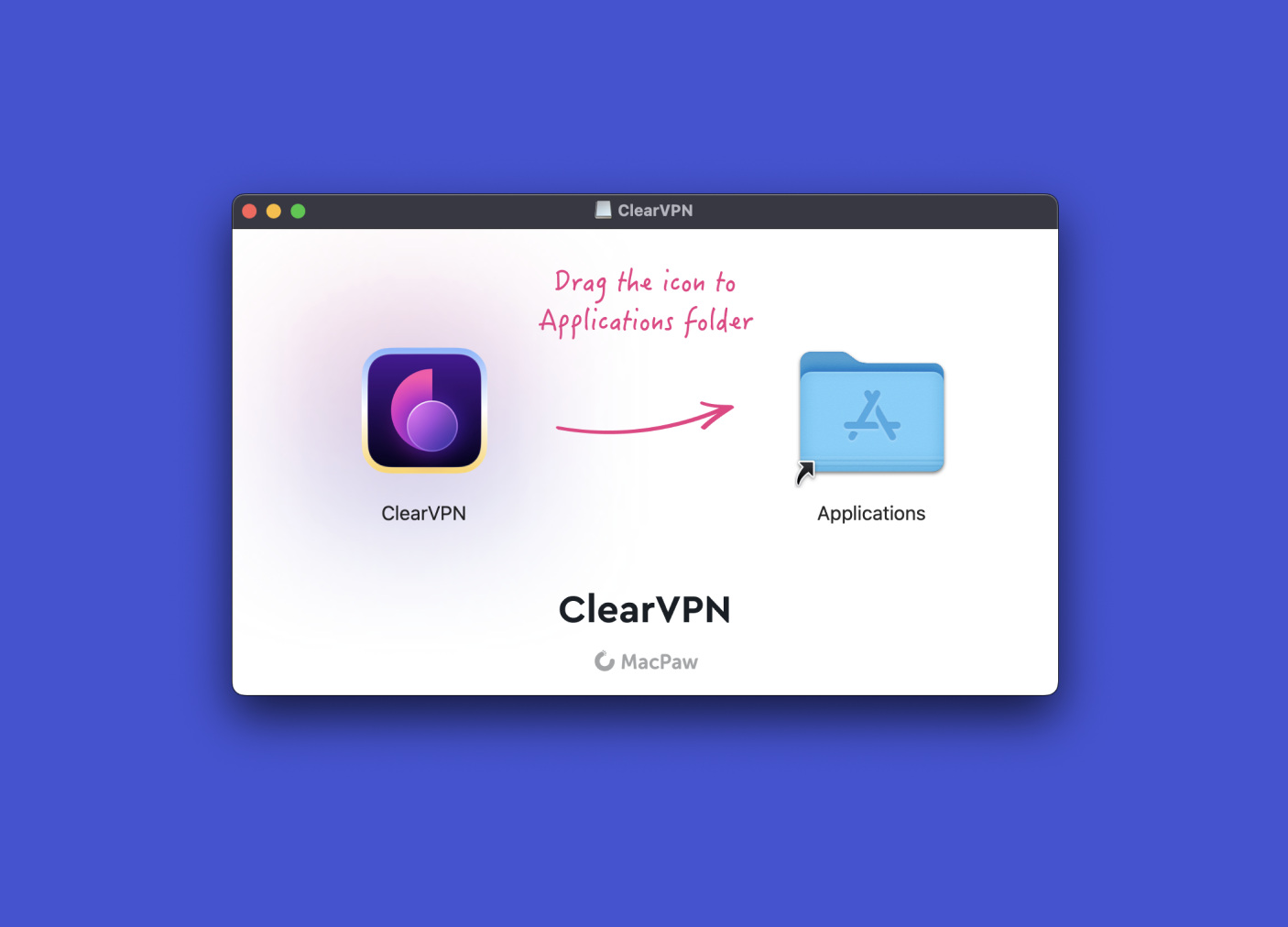 3. Open ClearVPN 2. Click Continue.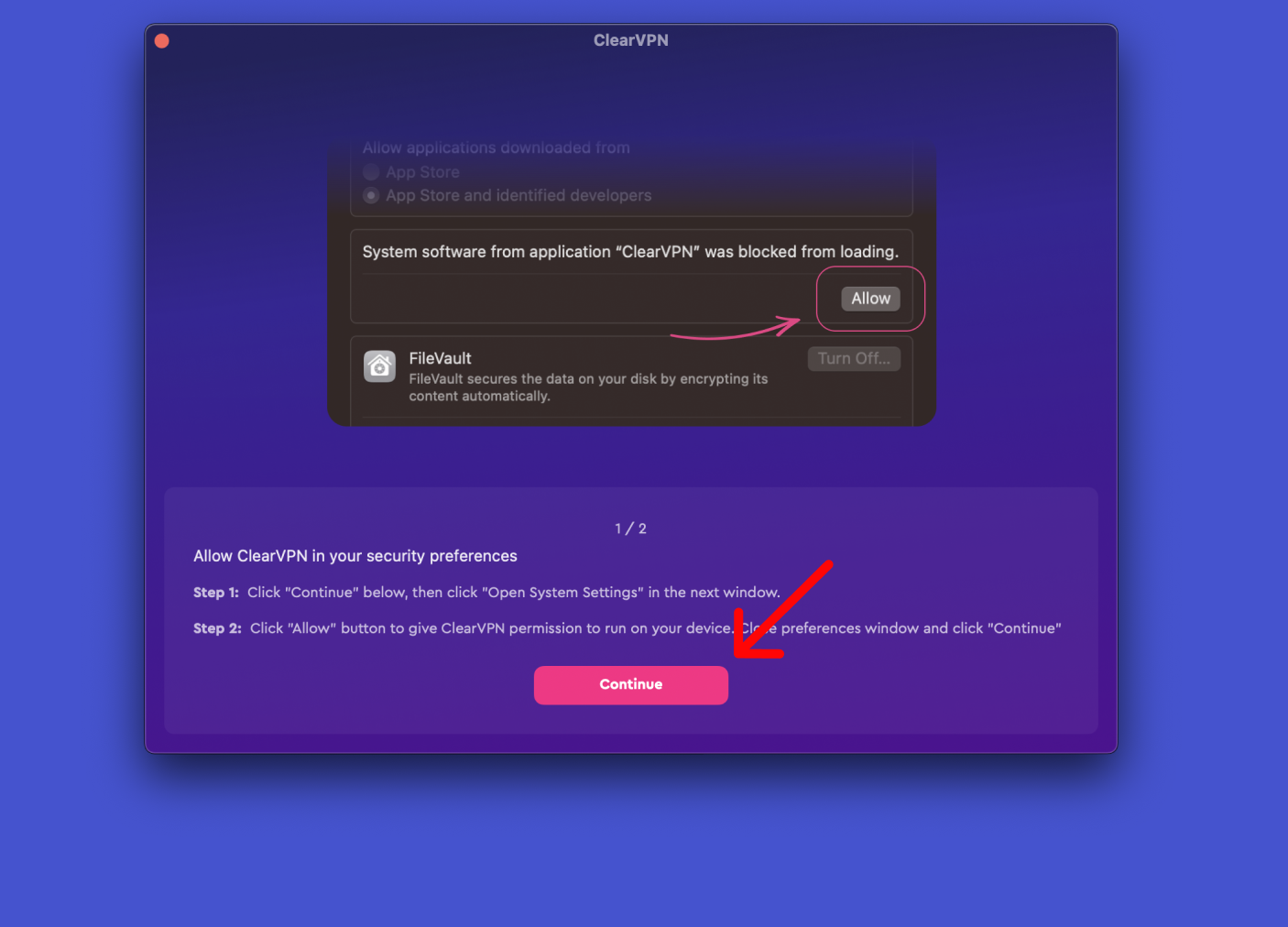 4. Choose Open System Settings.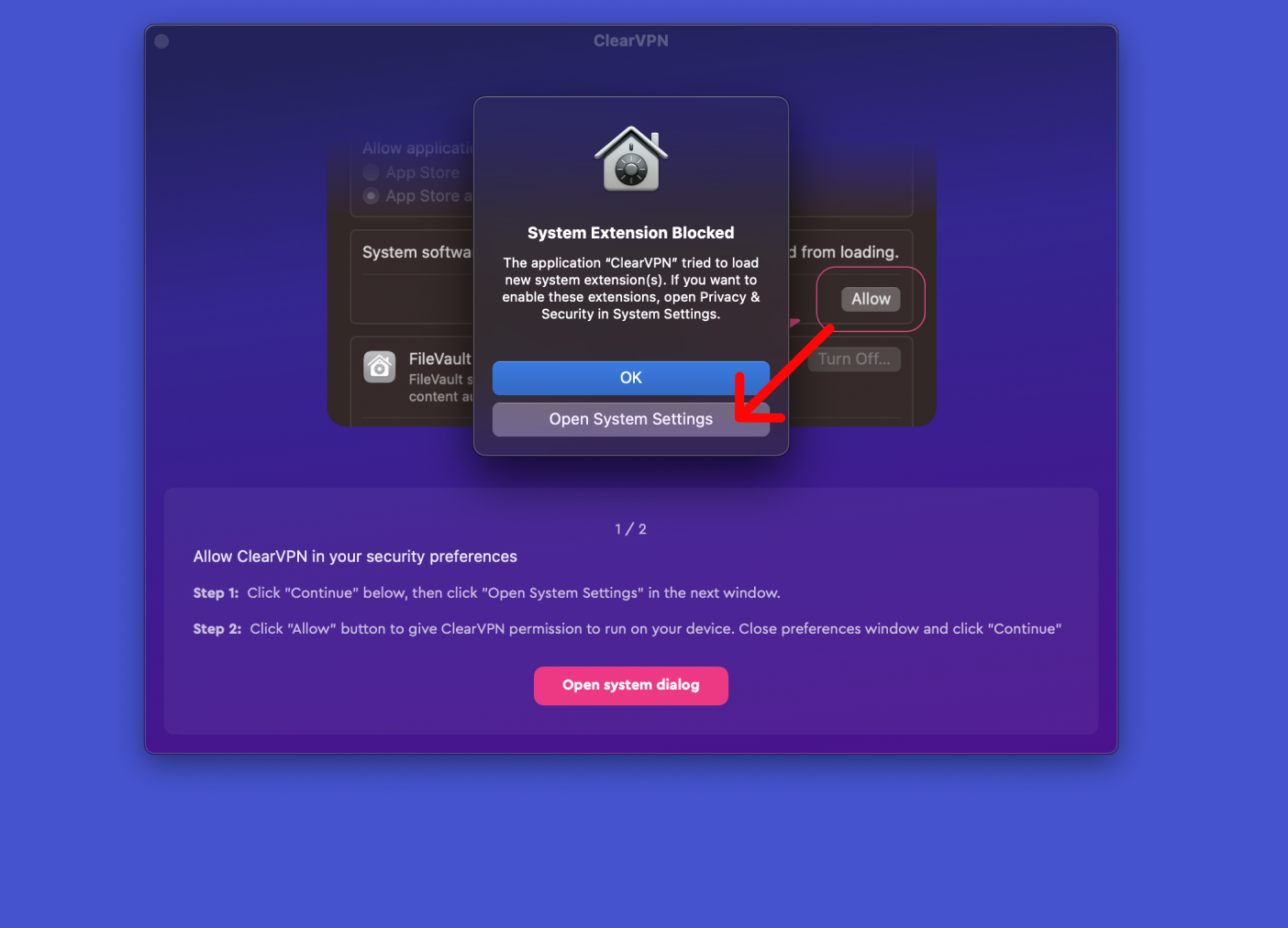 5. Choose Allow.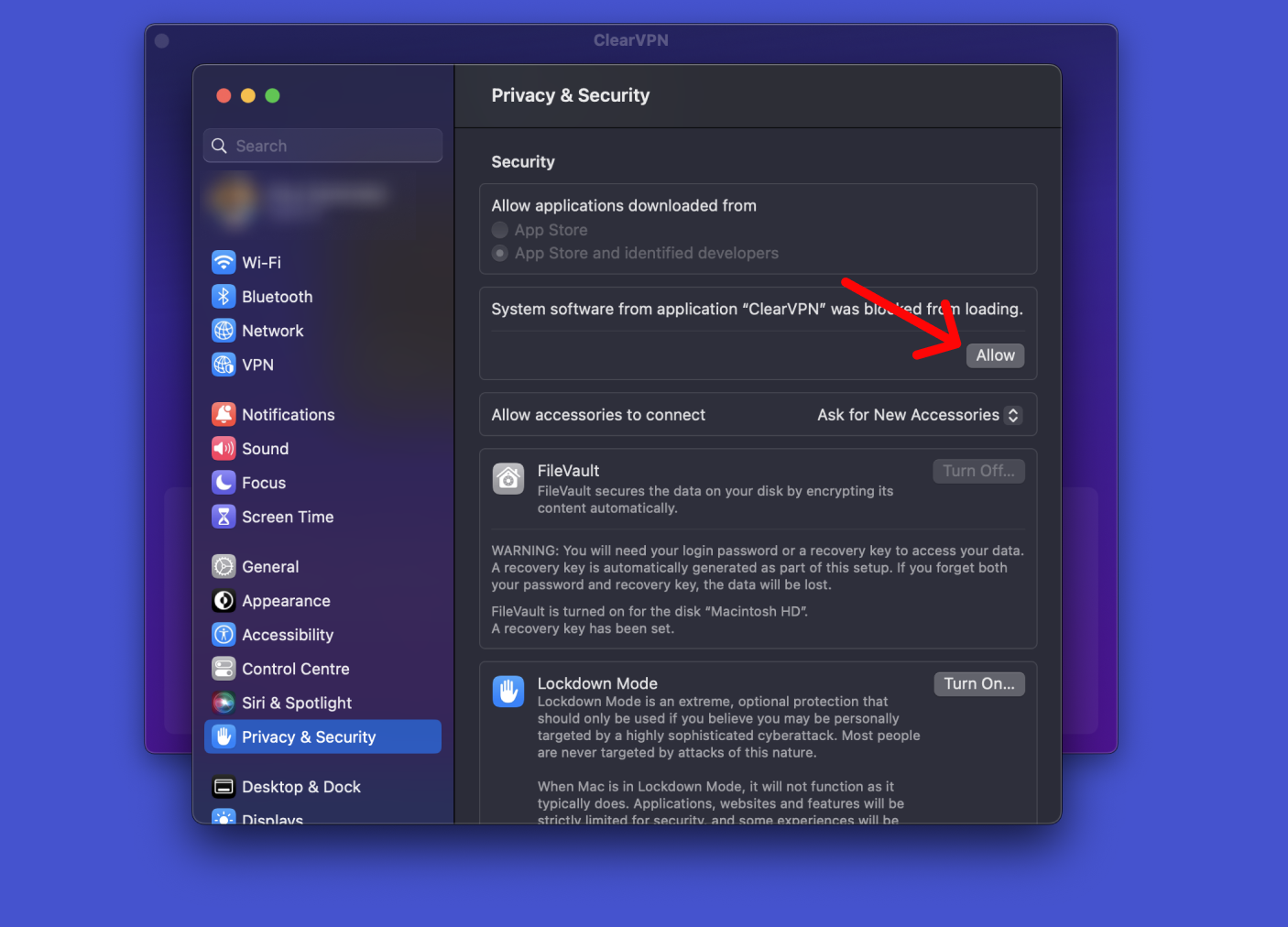 6. Agree to our Privacy Policy and Terms of Service, share anonymous analytics if you don't mind, and hit Continue.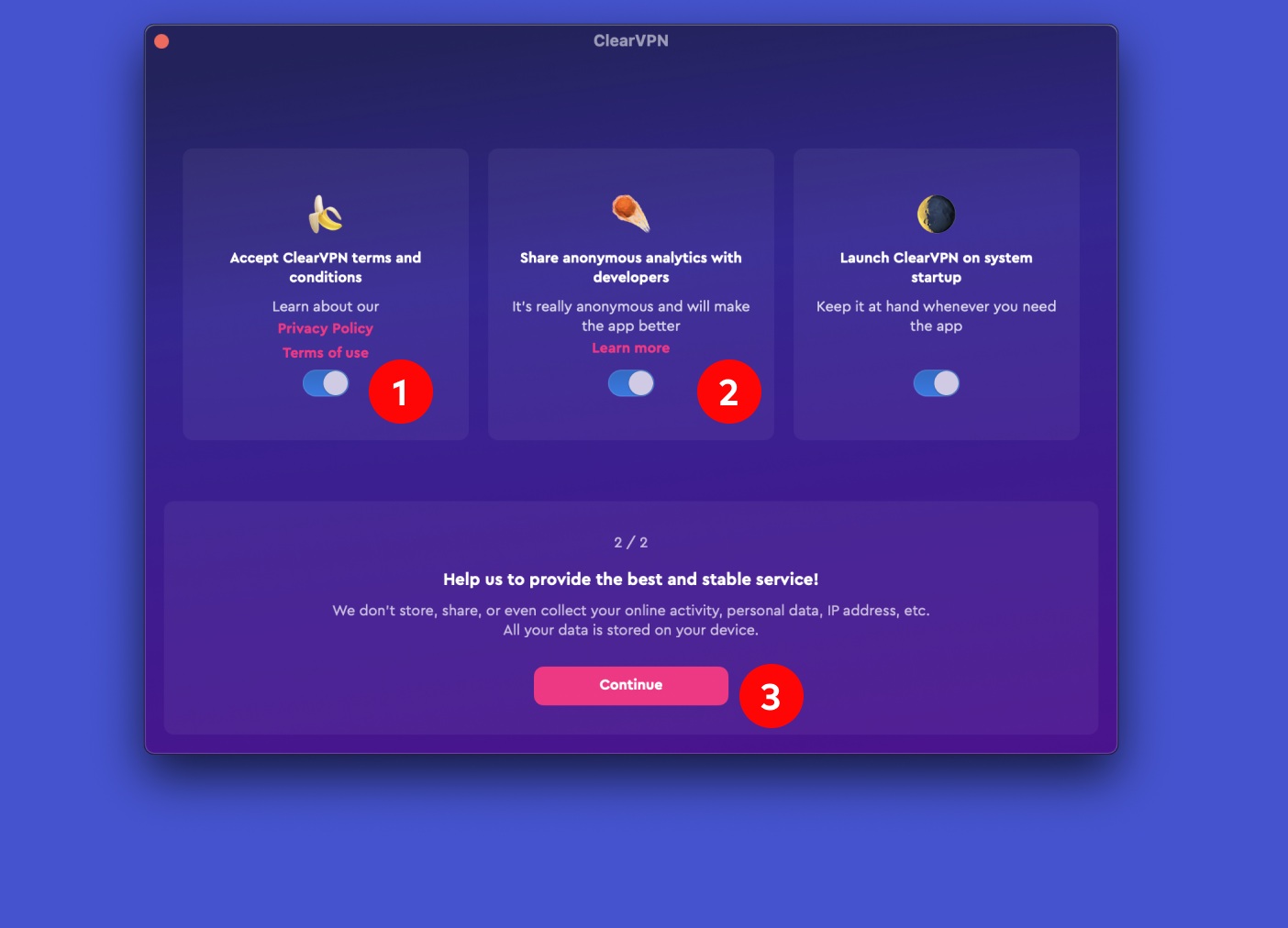 7. Sign in to the app or create a new account if this is your first time using ClearVPN.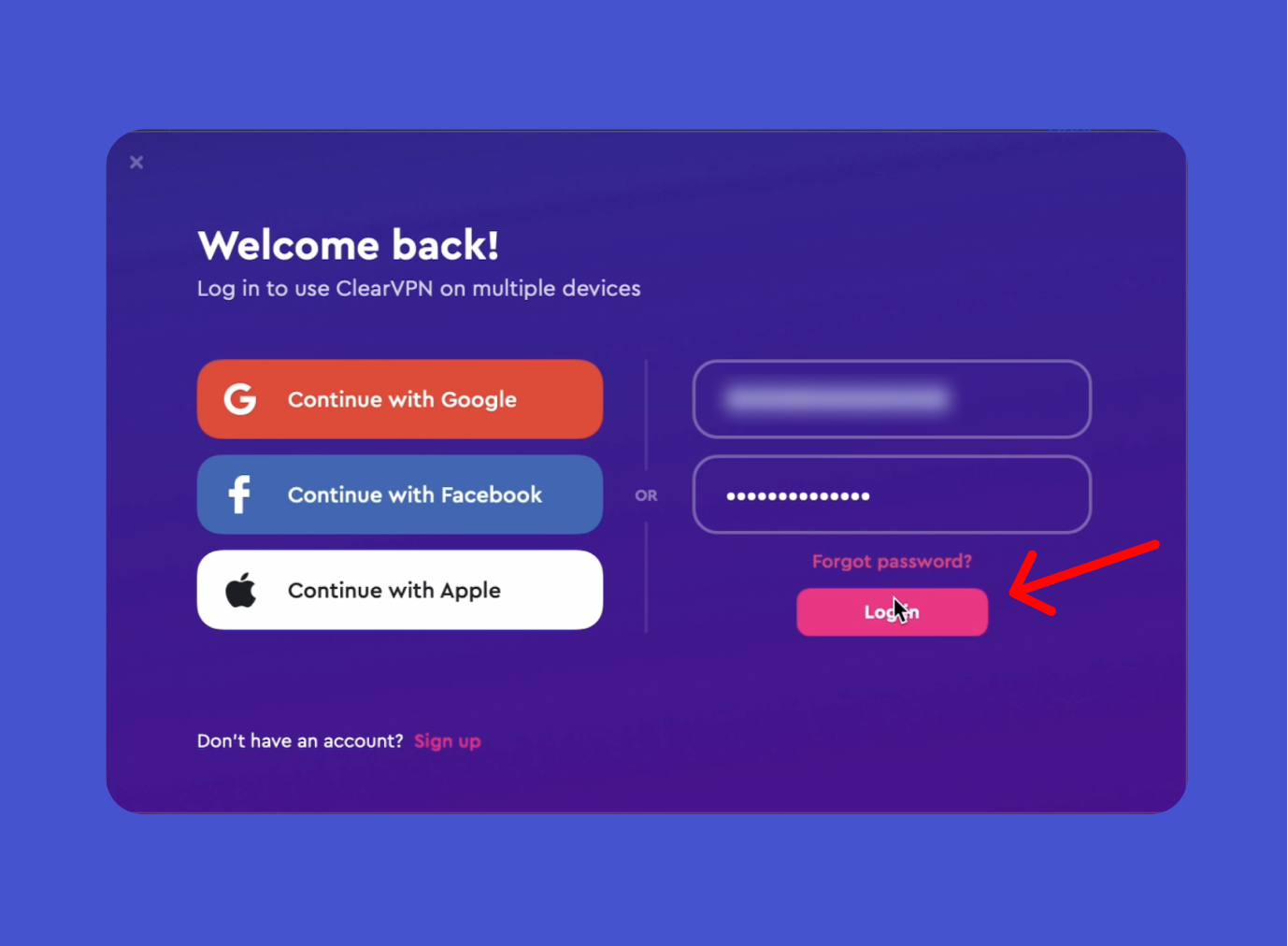 8. Welcome to your new VPN! Let's get you private and secure on the internet now. Click the Connect me button below.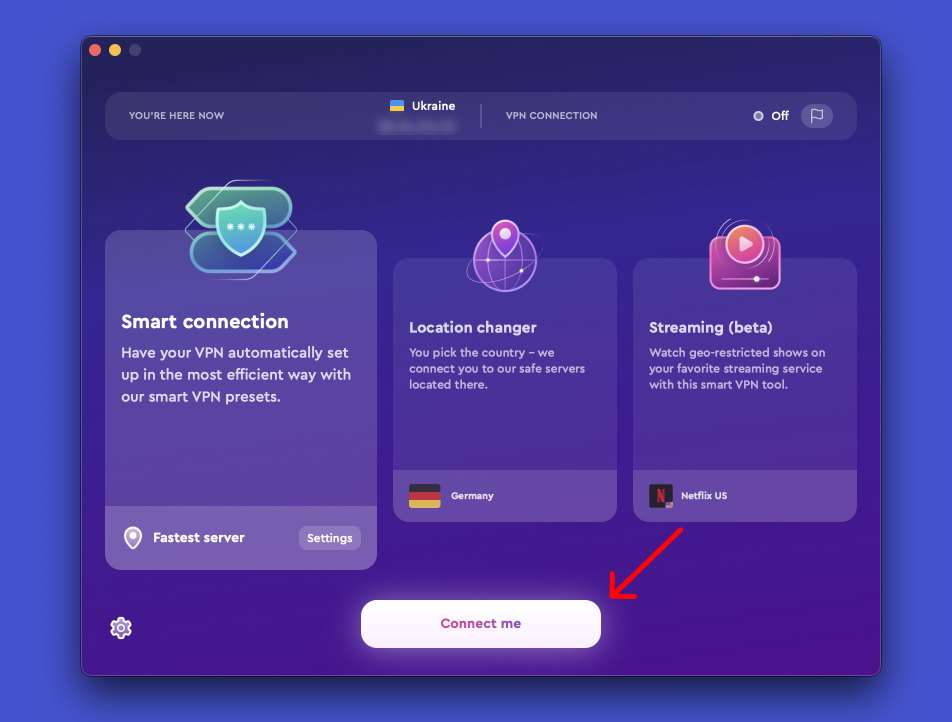 9. One more thing: when you activate ClearVPN for the first time, the app will need permission to add VPN configurations. When such a window pops up, click Allow.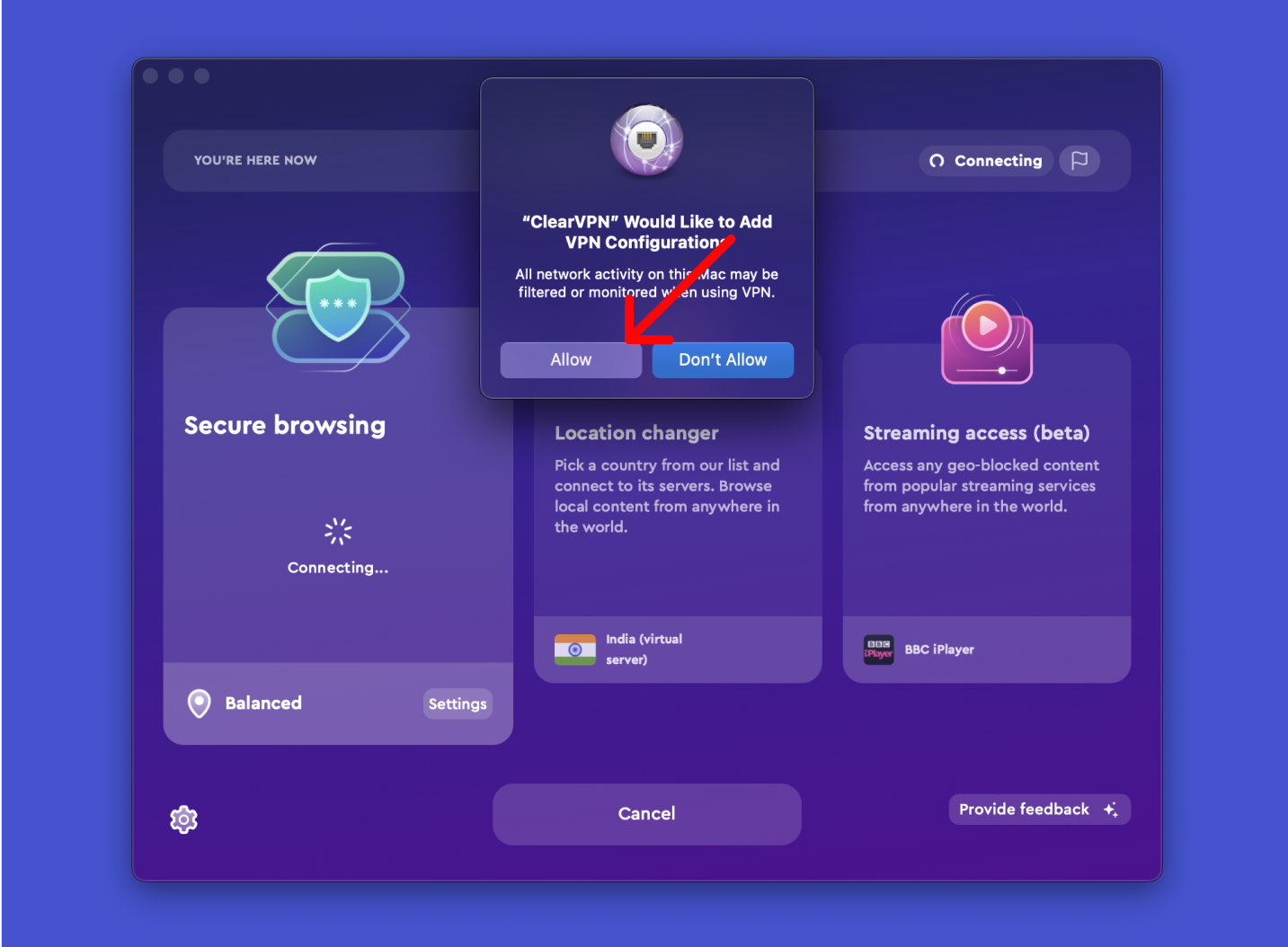 10. That's it! Have fun with your new VPN.
P.S. You can also install ClearVPN 2 from Mac App Store if you prefer it this way. Click here to open App Store and download the app.