If you're a regular binge-watcher, then you know the drill: the show that you really want to watch is not on your country's Netflix, but it is available in a different country. You're left frustrated and annoyed. Enter ClearVPN's Streaming.
What is Streaming?
Streaming is a VPN mode that allows you to pick a streaming service from our list and unlock all of its local content. That includes Netflix US and Netflix UK!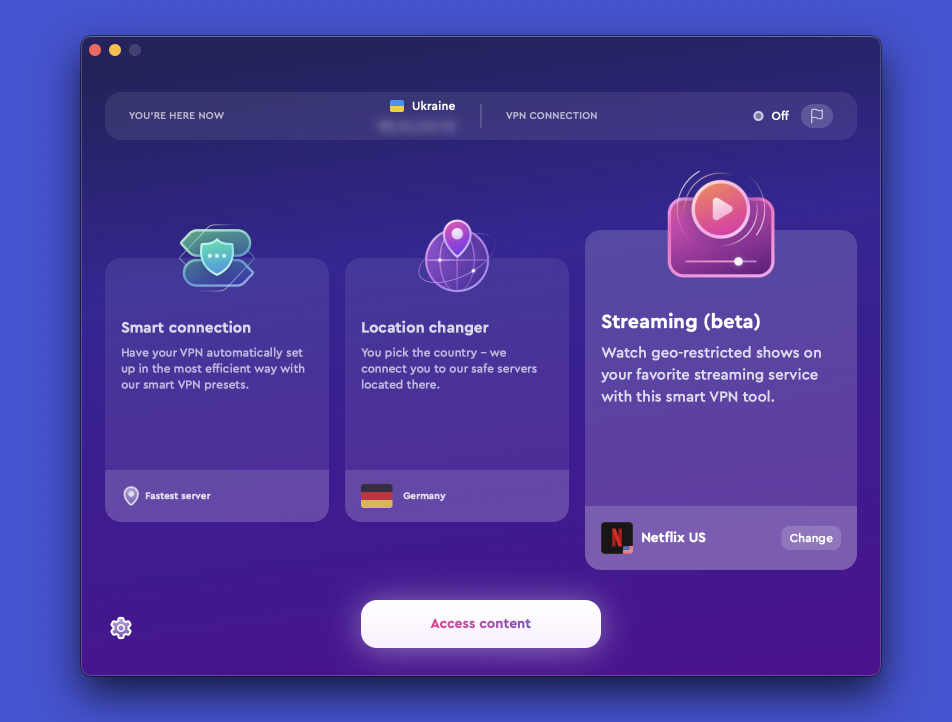 How to use Streaming?
To connect, just choose the service from our list and click the Access content button. Voila, your show should be findable on that platform now.